Shelby Davis
31 March 2017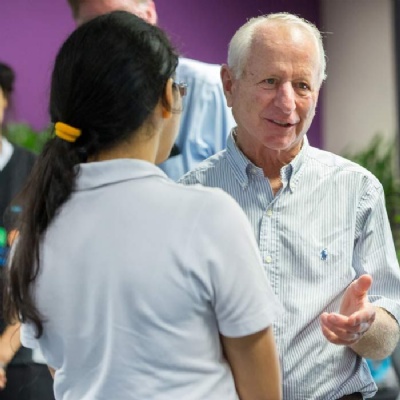 Shelby Davis is one of UWC's greatest-ever supporters, with his family's involvement with the UWC movement going back to the year 1998.
With a highly successful investment and fund management career, Davis devoted his personal and financial energies to a number of philanthropic aims, focusing on education.
Since the late 1990s, Shelby Davis has provided the funds for 50 scholarships per year for US American students to attend UWCs, of the 50 recipients, 25 attend UWC-USA; the rest are offered places at one of the other UWC schools. In 2000, adding to his involvement with the UWC movement, Davis started the Davis-UWC Scholars Program, which, to date, has provided need-based university scholarships for more than 7,500 UWC graduates enrolled at over 90 U.S. colleges and universities.
Shelby Davis continues to support UWC in many different ways, and in August 2015, offered UWC International a matching challenge of an additional USD $15 million. In a direct challenge to the UWC community, charitable donations from UWC alumni, their families and other individual supporters to the then 15 UWC institutions will be matched up to the value of USD $1 million per UWC school or college. The named Davis-UWC IMPACT Challenge ensures UWC can continue to award places to students based on merit, irrespective of their background.