Anne Hawkins
23 May 2017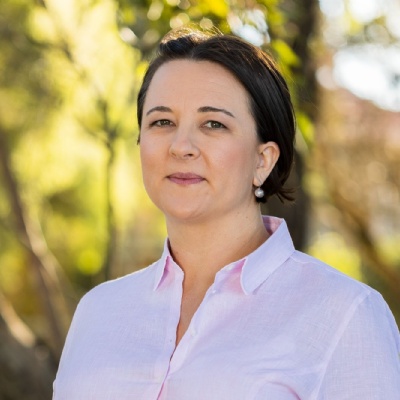 Anne Hawkins is Treasurer of the United World Colleges (Australia) Trust.
Anne was born in Mexico City to an Australian mother and American father and raised in California. With international wanderlust ingrained and guided by her parents, 17 year old Anne learned about the UWC movement and couldn't wait to start her own globetrotting adventure.
Anne funded her UWC experience (Atlantic College 97-99) through a combination of savings from summer jobs, community fundraising, the Shelby Davis Scholarship, and parental contributions. She knows what it means to take the leap of faith and earn the privilege to participate in a movement that is life changing, opens a world of learning opportunities, and fosters relationships with a global family.
Professionally, Anne is a Certified Health Executive with senior management experience in health and disability sectors working with indigenous, regional, remote, multicultural, and migrant communities. She was a bilingual Genetic Counsellor in Arizona and California, and Clinical Service Manager for Genetic Services of Western Australia. Her current focus is management of Supported Independent Living for adults with acquired brain injury and Huntington's disease in the non-profit sector. She specializes in change management and leadership of organization level transition to new funding models, aligning safe and effective workflows, database structures, business strategy, and quality improvement.
Anne is the mother of two teenagers who are paving their own wonderful paths. She enjoys volunteering for the Wembley Baseball Club as uniforms coordinator and game scorer, and class parent rep at the kids' school. She is very grateful to join the Board to select the next generation of UWC students and work towards making the journey as accessible as possible for teenagers with the spark and drive to take the leap and embrace the world with all their heart.